Providers & Staff
When Dr. Taylor and Dr. Smith set out to start a pediatric practice they had one simple goal in mind.  They desired that everyone involved in the practice, both patient and staff, would thrive.  First and foremost they want you, the patient and your family, to be in your best health to encounter your daily activities.
Secondly, they desired to create a pediatric office that was not only fun for the kids and convenient for their guardians but also a place of positivity for its staff.
Brandon Taylor, DO/MBA FAAP
Throughout 15+ years of caring for children in his pediatric practice, Dr. Taylor is passionate about creating a place where patients and their families can truly thrive.
Dr. Taylor, with his wife and 6 children, came to Meridian excited to establish roots in the community where his father's family started a new life here 75 years ago! After 9+ years of practice here, he has done just that!
For many years Dr. Taylor has desired to create and run a pediatric practice. Starting Thrive Pediatrics begins a journey that will continue to elevate pediatric care in the Treasure Valley.  Outside of work, Dr. Taylor enjoys spending time with his family and using his creativity and tools to build just about anything.
Dr. Taylor's goal as a pediatrician is to help families and children feel more at ease navigating the physical, as well as emotional and mental health challenges they face.
"As a parent, you become specialists in your own children, and I feel strongly that learning from you and working together as a team brings the best outcomes."

Education and Medical Training:
American Board of Pediatrics, since October 2007. Recertification December 2018
University of Nebraska/Creighton Pediatric Residency – Omaha, Nebraska, 2004 – 2007
D.O., Kansas City University of Medicine and Biosciences, Kansas City, Missouri, 2004
MBA, Health Care Leadership, Rockhurst University, Kansas City, Missouri, 2004
M.S., Sociology, Utah State University, Logan, Utah, 2000
B.S., Biology, Utah State University, Logan, UT, 1998
Steven A. Smith, MD/FAAP
For more than ten years, Dr. Smith has provided general pediatric care in the Treasure Valley. He is thrilled to continue this at Thrive Pediatrics.
Dr. Smith and his wife, a fourth-grade teacher, love Idaho and strive to support and build their community. He loves the time he gets to spend coaching and volunteering with his kids' sports teams. As a family, they enjoy the outdoors including biking, hiking, skiing and simply exploring.
At Thrive Pediatrics, Dr. Smith will continue to work hard on behalf of newborns, children, and adolescents and hopes to improve patient care with the help of the Thrive portal system. Families need reliable, simple, and quality health care for their children. At Thrive Pediatrics, Dr. Smith commits to delivering such care while keeping it fun for children and families alike.
"Families need reliable, simple, and quality health care for their children."
Education and Medical Training:
January 2019 to 2021: Pediatric Department Chair, St. Luke's Children's Hospital.

January 2021 to present: St. Luke's Credentials Committee.

November 2021 to present: Serve on Governor-appointed Health Quality Planning Commission.

August 2009 to present Practicing Board Certified General Pediatrician.

July 2007 to 2009: Resident, University of California, Davis Medical Center.

June 2006 to June 2007: Internship, University of California, Davis Medical Center.

June 2006: MD, University of California, Irvine, College of Medicine.




April 2002: BA in Spanish with a minor in Chemistry, Brigham Young University.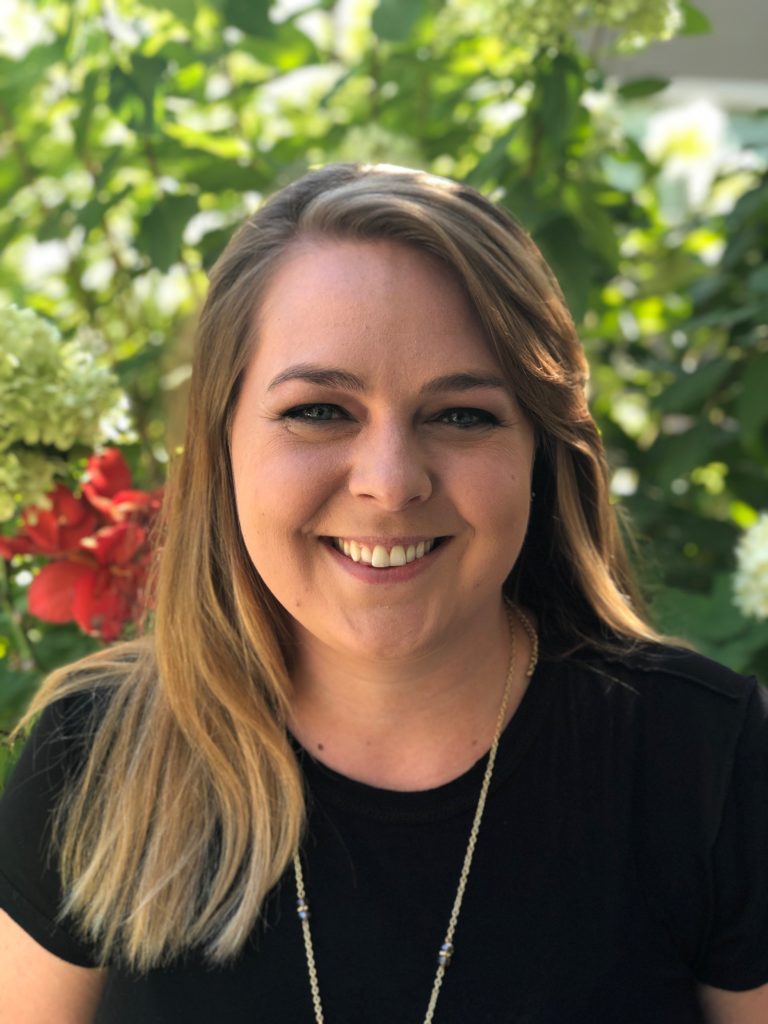 Bryana Hinck DNP, FNP-C
Bryana is a Master's Degree prepared Nurse Practitioner who graduated from Purdue Global University in 2019. She has 9 years of experience in both the in-patient and out-patient care settings as a Registered Nurse since graduating with her Bachelors of Nursing from Pensacola Christian College in 2011. In the summer of 2019, Thrive Pediatrics was fortunate enough to welcome Bryana to our team. She was instrumental in helping us open the clinic and establish our clinical systems, she continues to play an integral role in our clinic and has made a positive impact on all those she cares for. Bryana is passionate about education and ensuring the most up to date and quality care for her patients.
As a native of the Northwest, Bryana enjoys camping, snowboarding, and spending time with family. Her favorite hobbies are divided between cooking and reading.
Bryana is now open for new patients and to assist in seeing patients needing same-day appointments!
Education and Medical Training:
September 2019- current: practicing FNP-C at Thrive Pediatrics
June 2020- current: DNP in Nursing Practice, Purdue Global University, Indiana
January 2017-May 2019: MS in Family Nurse Practitioner, Primary Care Focus, Purdue Global University, Indiana
September 2007-2011: BS in Nursing, Pensacola Christian College, Florida
Services:
Circumcisions

Skin biopsies and lesion removal

Implantable birth control placement

Ear piercings

Sutures

Immunization schedules

Medication management

Wellness and illness visits
Amber Gillette DNP, APRN, NP-C
Amber is a certified Family Nurse Practitioner currently completing her Doctorate of Nursing Practice at Idaho State University. Her experience as a registered nurse began in 1998 and includes Neonatal Intensive Care, newborn nursery, pediatrics, and pediatrics specialties including cardiology. She is an instructor in the nursing department at College of Western Idaho.
Amber has a passion for education and teaching others about illness and wellness. She loves to learn and stay current in pediatric healthcare.
She is the mother to 4 children and has an avid love for travel and exploration.
Born and raised in the midwest, she came to Idaho in 2007 and loves the Gem state!
Education and Medical Training:
• December 2020-current practicing FNP-C at Thrive Pediatrics
• 2020-current Doctorate of Nursing Practice Idaho State University
• 2017-2019 Masters in Nursing Family Nurse Practitioner Northwest Nazarene University
• 2015-2017 Masters in Nursing Leadership and Education Northwest Nazarene University
• 1998- 2000 Bachelors of Science in Nursing Southwest Baptist University
• 1996-1998 Associates Degree in Nursing Southwest Baptist University
Richard McConkie FNP-C
Rich attended Idaho State University and graduated in 2008 with his Bachelors in Nursing
He then worked at St. Luke's Pediatrics from 2008-2012, including pediatric oncology.
From there, Rich worked in the ED from 2012-2013, while attending school at Idaho State University for his Masters in Nursing, Family Nurse Practitioner degree. Since graduation in 2013, he has worked in family medicine.
In his spare time, he enjoys coaching Rugby for the Middleton HS team, mountain biking, riding motorcycles, and taking care of his family's hobby farm, including goats and chickens.
He and his wife of 19 years have 4 children of their own, ranging in age from 8 to 17, and all live in Middleton.
"I have always dreamed of working with children as an NP, ever since I worked with them on the Pediatric floor at St. Luke's. This has always been my dream."
Tricia Funkhouser DNP, FNP-C
Tricia is a doctorally-prepared Family Nurse Practitioner who graduated from Gonzaga University in 2019. She has 19 years of RN experience in both the inpatient and outpatient settings, with much of this time being spent working in pediatrics, NICU, and labor and delivery.  Her nurse practitioner experience has been in the urgent care setting caring for large volumes of patients with acute illnesses and injuries.
Tricia, with her husband and 2 children, have been in the Treasure Valley for 10 years and love all the diverse activities the area has to offer. She enjoys spending as much time outdoors as possible, with a passion for camping, hiking, biking, rafting, and snowshoeing.
Tricia's goal as a nurse practitioner is to promote optimal wellness for children and those that care for them. She is an advocate for shared decision-making, involving families in the process of caring for their children. Her personal values include kindness, honesty, and lifelong learning.
Weslie Cooley PNP-PC
Weslie Cooley is a Master's prepared Pediatric Nurse Practitioner who graduated from Maryville University. She started her career as a Neonatal Respiratory Therapist in 2004 before deciding nursing was her passion. She started her nursing career in 2007 with most of her experience inpatient in the Neonatal Intensive Care Unit. She came to Thrive as a Registered Nurse, where she worked while finishing her Master's specializing in pediatrics. 
Weslie, with her husband and two children moved to Idaho in 2018 and fell in love with all that Idaho had to offer her family. Her hobbies include snowboarding, scrapbooking, traveling, boating, football, and hanging with her friends and family. 
Weslie's goal as a Pediatric Nurse Practitioner is to empower and partner with families to promote healthy children and outcomes. Weslie ensures that her patients and their families are fully informed and supported during the many stages that occur throughout newborn to young adulthood.